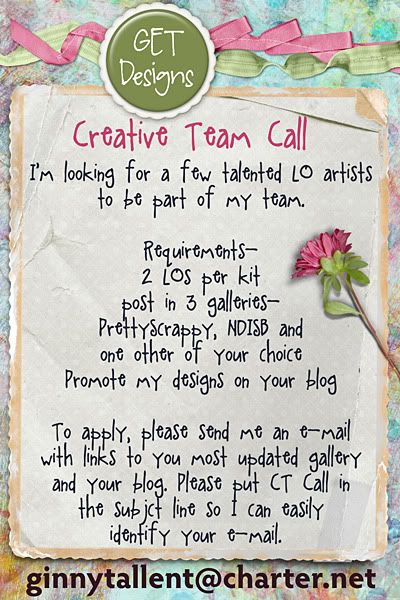 I'm looking for a few talented LO artists to be part of my team.
Requirements-
2 LOs per kit
post in 3 galleries-PrettyScrappy, NDISB and one other of your choice
Promote my designs on your blog

To apply, please send me an e-mail with links to you most updated gallery and your blog. Please put CT Call in the subjct line so I can easily identify your e-mail.
email: ginnytallent at charter dot net
I can't wait to work with you! Thanks for your interest and enthusiasm.