And all the parents said, "Amen!" Don't get me wrong, I wouldn't trade my boys for a billion dollars, but I am so ready for school to start.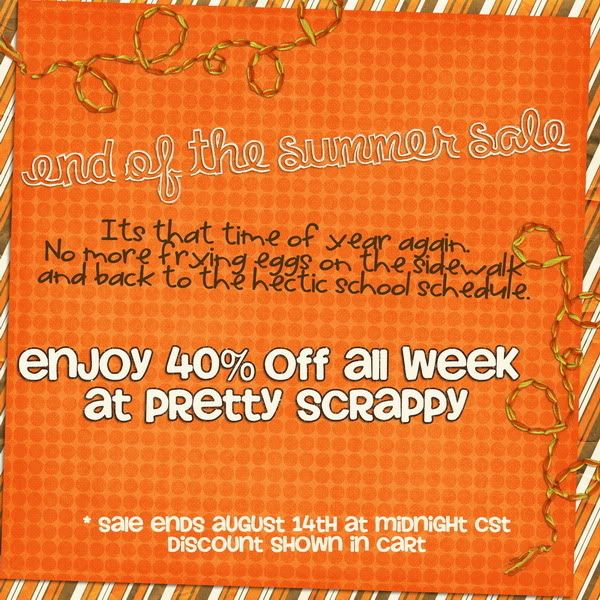 Swing by
my Pretty Scrappy store
and check out the sale, join in a challenge, or just drink in the creativity of the gallery.
(Information on a personal sale from me to celebrate my twins' turning 5 is coming your way soon. Watch for it!)