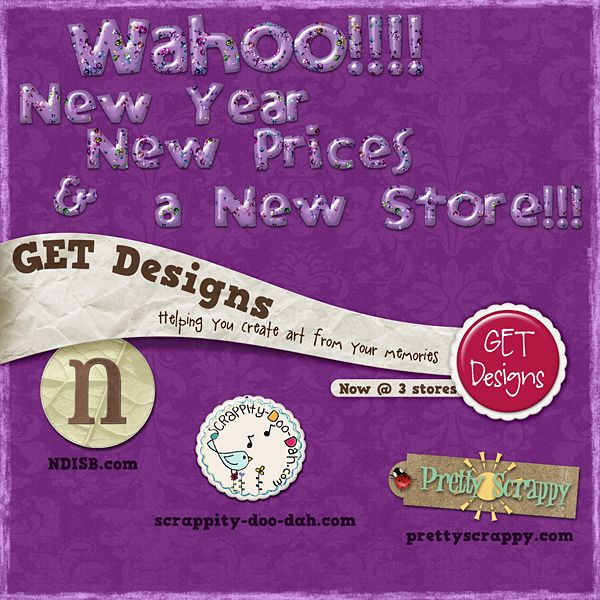 Wahoo! I'm starting this year off with exciting news and changes.
First, and most exciting for me is my new store opening at Scrappity-Doo-Dah!!! I love the fun, friendly atmosphere and the design team rocks! I hope to see you there.
Next, and most exciting for you, is I have lowered the prices on all my kits. My full kits are now available for only $4 each and my mini kits for only $2.50 each. I hope this will allow you more freedom to pick up a few of my kits.