Sorry it has been so long. I have been busy entertaining my three boys. And having to share my computer with them. They love PBS kids. And I know it is safe for them. But I must admit the selfishness tries to rise up within me and not let them have their turn. But then, usually Matthew, reminds me, "God wants us to share." So, what's a girl to do.
I am happy to announce I am now selling at
Natural Designs in Scrapbooking
. I am still stocking my store, so I don't have as much available there yet. To celebrate my new store opening I created an add-on pack for my Denim Dreamer kit.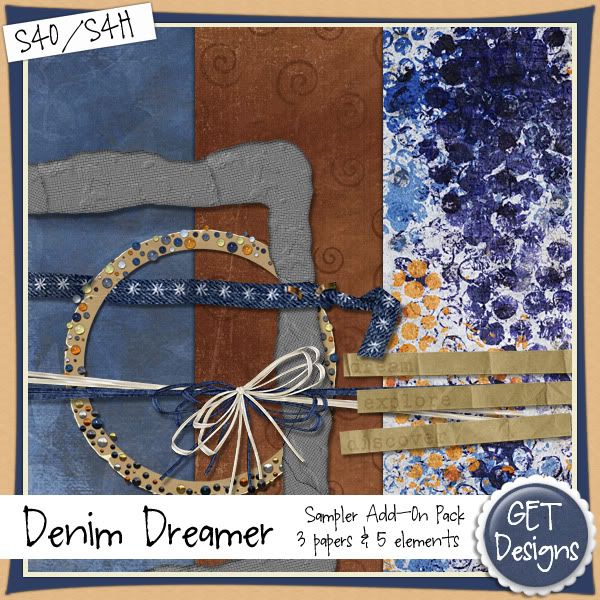 And right now it is available as freebie exclusively at NDISB. So be sure to stop by and check it out
HERE
.
And of course I am still available at
Pretty Scrappy
,
GetDigiWithIt
and
DigiPrintables
.
Almost forgot, I also created a great new alpha to also go along with Denim Dreamer. Here is the preview. It is available at all my stores.
Be blessed, because you are a blessing!!! gin