Whoa! It's been a crazy kind of October. I have been busy doing tons of things, but very little designing. I hope to remedy that soon. I have been working feverishly to finish up a new collab kit. And have been working on a redo of one of my old favorites, Starry Dreams. (It is looking so darling, I can hardly wait to show you.) I hope to have at least two new kits in stores for you by the first of November.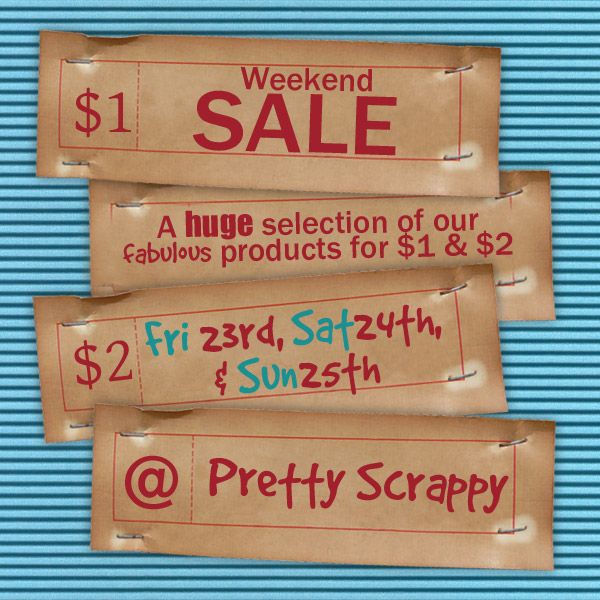 So, with all the craziness, I have done something really crazy in my Pretty Scrappy store. All of my full kits are on sale this weekend only for $2 and all my add-ons and alphas are on sale for $1!! Buzz on over to
Pretty Scrappy
and check out all the sweet deals we have going on there this week end!!