Due to circumstances beyond our control, NDISB is experiencing technical difficulties. It is very unfortunate for everyone involved. I truly LOVE the community there. I am anxious for all the bugs to be ironed out and the new, improved site design to be completed.
Since I did not want you to think I was a total flake, I am offering you Day 7 here on my blog.
Well, here is the final part of Fallin'. I am super excited to see that so many of you like it. It tickles my heart to know that my designs are helping you turn your moments into memories.
Day 7 includes my personal favorite, the pumpkin paper. You will also find the painted daisy/twine border, as well as a special coupon goodie from me for use at my
NDISB
store.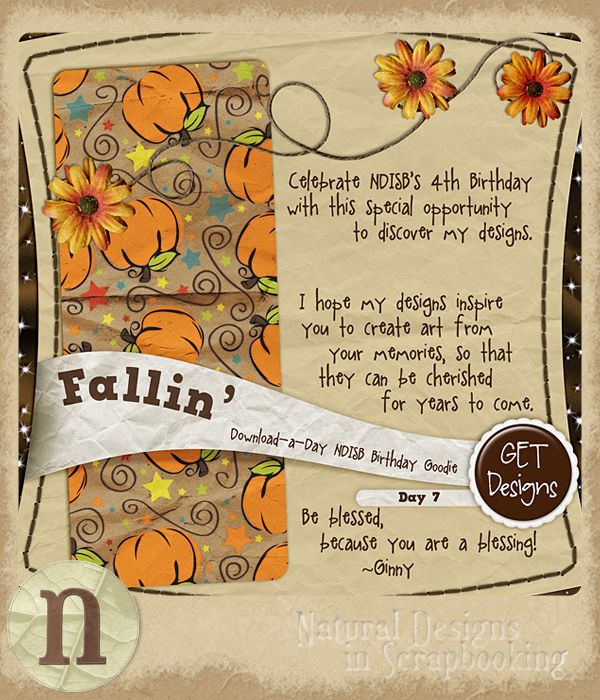 Sorry, link EXPIRED!
Thanks again, and I totally mean it when I say I want to see your creations. I LOVE to leave gallery love. And I know that some of you are super creative and talented as scrapbooking artists. Your work inspires me!
As a matter of fact, here is a great page done by one of the super, sweet NDISB creative team members. This LO actually inspired me to continue the series by creating the alpha and Fallin' Two.