Wahoo! I am staying busy. Between doing all the mommy and wife things my family requires, starting a "real" job, and creating new goodies for GET Designs, I am physically and mentally spent. But I really do LOVE (most) of it!!! And Saturday holds a few hours of "girl-time" for me with the Calvary Church women's tea. I can't wait!
It is Digital Scrapbooking Day and almost everything at
my NDISB store
is 50% off!!!! Don't miss out. The sale runs through Sunday, November 8th.
Thanks for the overwhelming response to Fallin' , I whipped up a part two, Fallin' Two. It has the ribbons and solids that were lacking in the first mini kit, as well as some other fun glittered goodies. (And, I even included a few elements with and without drop shadows.)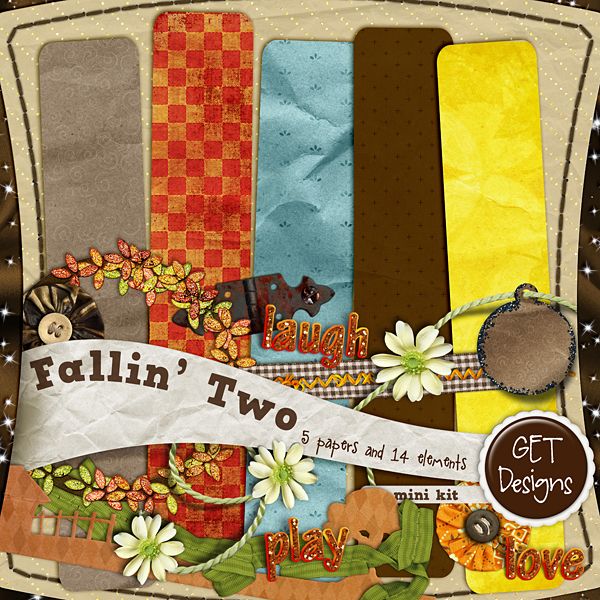 And it is time for Day 5 of NDISB's Birthday FREEBIE!!!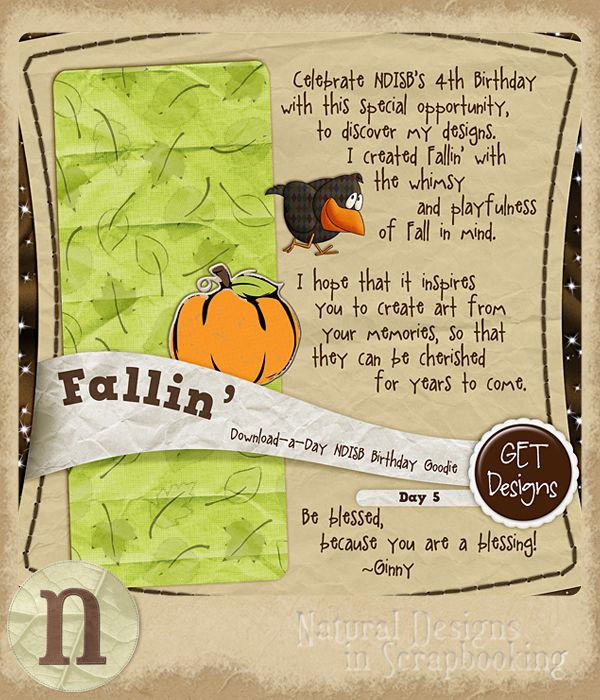 Pick it up at
NDISB
and check out all my other
design creations
while you are there.