Wahoo!! Pretty Scrappy is back and running better than ever. I've had such wonderful response from these two kits that I've decided to sweeten the deal and add a bonus to your purchase. I hope that you will be pleasantly pleased with the combos I have put together for you.

Fallin'
--- The Series: These great mini kits are great tools to highlight all those wonderful fall memories. The colors and textures are warm and inviting. And who can resist such a smart, handsome looking crow.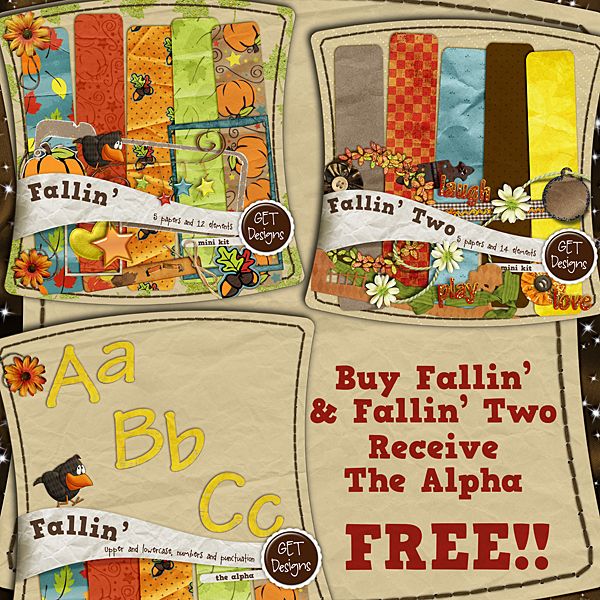 Warm Winter Wishes
: This delightful mega collab kit is filled with a huge collection of papers and elements to warm your winter memories. I love the color palette with warm cozy colors and heart-warming elements. Don't miss the yummy alpha!! I designed the letters to look like pink iced sugar cookies. And the bonus is a delightful add-on pack of icy-cool pinks and blues with a generous selection of elements.